The creator of the technology and the company Copra, is an engineer Maxim Chizhov from Odesa. The beginning of his way, was to create products for himself and friends at the level of basic knowledge. After that it was decided to enter the I.I. Mechnikov Odesa National University at the Department of Theoretical Physics.
During the period of study at the university, the first two projects of acoustic systems were implemented under the order.
The 1st serious set was created at the age of 17 (2005)
2nd project - built-in 5.1 speakers (2010)
During the same period, two main ideas emerged - the project of ionic acoustic system, and "acoustics from coconut", which attracted investors. This was the point of attraction for the team, the appearance of the first partner, the electronics engineer Alexander Korzun.
Acoustic measurements of one of the first prototypes of the Waveion ionic acoustic system, Lvov, Amphiton Design Bureau, Anechoic Room (2011)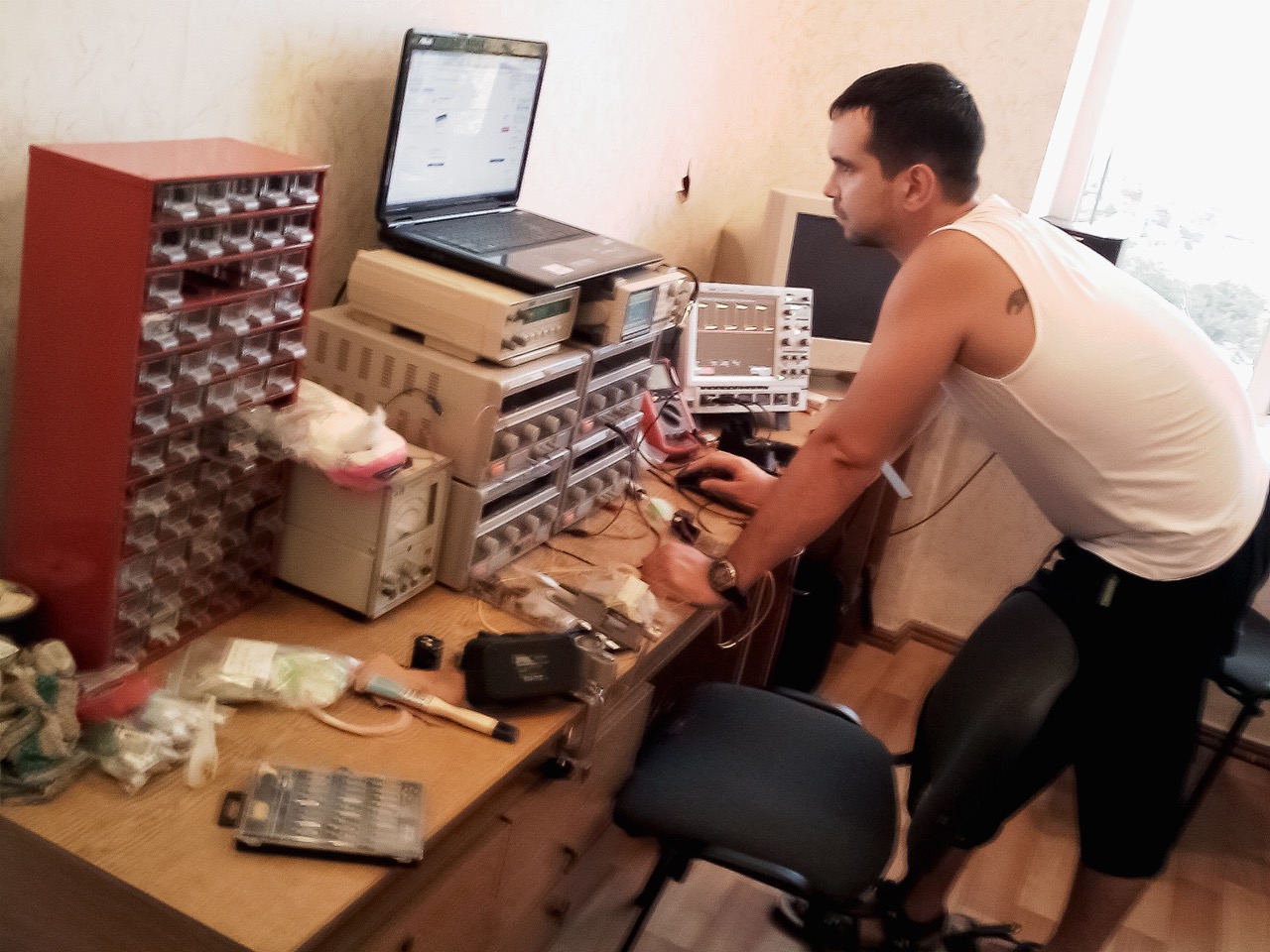 Alexander Korzun is the firm's chief electronic engineer, partner (2012)
More than 10 years of research and development were devoted to the Waveion ionic loudspeaker system. It was during this period that the first patents and system prototypes appeared.
Research Institute of Plasma Physics, I.I. Mechnikov Odesa National University (2011)
As a result of graduate school, a thesis on "Stable Generation of Sound Waves in a Weakly Ionized Gas Medium," in which a new physical phenomenon was studied and mathematically described, where, without processes visible to the naked eye, one can make air pulsate. Such an intangible sound source, which is a so-called acoustic monopole, requires no enclosure, making it an ideal wide-range loudspeaker.
One of the first prototypes of the ion acoustic system. Research Institute of Plasma Physics, I.I. Mechnikov Odesa National University (2011)